Texas Monthly article, September 2014.
A Lament for Hasting's
The College Station of my late-seventies adolescence had its share of record shops—mall mainstays like Musicland and mom-and-pops that came and went. But Hastings Entertainment was a destination. Its megastore in the Culpepper Plaza strip center, a short bike ride from my home, became the place to while away summer afternoons and shed discretionary income in proportions that only a teenager with part-time employment as a dishwasher could justify. With few other financial responsibilities, I quickly established a pattern of browsing, planning, and then bingeing as each paycheck hit the bank. Sometimes I spent close to two weeks' worth of wages in a single day buying the latest albums from Styx or Foreigner or Rush.

So a lump rose in my throat when I heard in mid-July that Amarillo's Marmaduke family had sold the Hastings chain to the New Jersey merchandising mogul Joel Weinshanker for a measly $21 million. The inevitable move marks a big fall from the heady days of the nineties, when the Marmadukes' retail expertise was sought after by Walmart and Hastings first went public, with visions of opening as many as five hundred stores Read more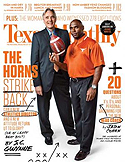 New Column

I'm now writing a monthly column for Energy Voice, a website devoted to the global energy industry. My first topic: an interview with former Yukos executive Bruce Misamore about the recent ruling by the European Court of Human Rights. The ECHR ordered Russia to pay $2.5 billion related to the seizure Yukos a decade ago, and Misamore has been involved in the case from the beginning. The judgment is the largest in the court's history. You can read more here to find out why Misamore doesn't think it's nearly enough to make Yukos shareholders whole. And keep watching for more exclusives on the energy business.
9/16/2014
Who Pays For Green Dreams?
Renewable energy is coming to an economic crossroads, one that could have dire unintended consequences for some of the most vulnerable populations – the poor and the elderly.
As renewable energy expands, activists around the world are calling for programs that would supplant conventional fuels – coal, oil and, to a lesser extent, natural gas – with renewable sources such as wind and solar.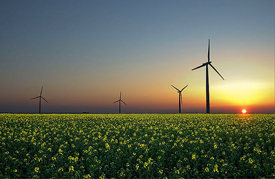 © Guerito 2005 (Photo credit: Wikipedia)
Click here to read blog
Recent Books
My latest book, The Man Who Thought Like a Ship, was released in April, 2012. This is a very personal story for me, but also one I think you'll find interesting. In some ways, it's a book I wrote a little more each time someone asked me the seemingly simple question: "What does your father do?"
View the video below the see the reconstruction of the Kyrenia Ship
Following Up On Flipboard

Interested in knowing more about the latest developments in energy and nautical archaeology? I've compiled two magazines on Flipboard, Energy Insights and Nautical Discoveries. They collect news from around the web, as well as my own posts on these subjects. If you're already a Flipboard user, you can simply search on the magazines' names at the login page. If you have any news links to add to either magazine, or you have any ideas for how to improve them, please let me know.