Texas Monthly article, October, 2017
"All Charged Up"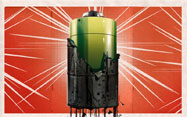 John Goodenough Plans To Make Gasoline Obsolete. A wisecracking 95-year-old physicist at UT has a vision for re-energizing the future. Because he's done it before, people from Silicon Valley to Houston are taking notice

Houston Chronicle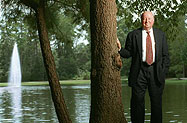 How to Rebuild Houston. Everyone seems to have an idea, but one of Houston's most famous developers has already shown how it should be done.

Media

The Saws of My Father
November 27, 2016
I have three crosscut saws I never use. One I bought myself soon after I got married because I needed to cut something, and it seemed like a basic tool that I needed to have. The other two came from my father.

He always had a crosscut saw hanging from a peg over his work bench, just as I do now. In fact, my work bench is an imitation of his, right down to the 4x4s I use for the legs and the 2x6s for the top. It's a design my dad developed over the years, and when we moved, one of the first things he did was build a new one.
My father died eight years ago this week. After I cleaned out his house, I collected all his tools and moved them into my garage. Many had rusted or deteriorated, left unused for too long in the Central Texas humidity during final years of his life. I was saddened by the state of their neglect, but I couldn't bring myself to throw them away.
Recent Books
My latest book, The Man Who Thought Like a Ship, was released in April, 2012. This is a very personal story for me, but also one I think you'll find interesting. In some ways, it's a book I wrote a little more each time someone asked me the seemingly simple question: "What does your father do?"
View the video below the see the
reconstruction of the Kyrenia Ship
Following Up On Flipboard

Interested in knowing more about the latest developments in energy and nautical archaeology? I've compiled two magazines on Flipboard, Energy Insights and Nautical Discoveries. They collect news from around the web, as well as my own posts on these subjects. If you're already a Flipboard user, you can simply search on the magazines' names at the login page. If you have any news links to add to either magazine, or you have any ideas for how to improve them, please let me know.