In January 1943, my father, J. Richard Steffy, was assigned as an electrician's mate to the USS Wyffels, DE6, a new Evarts-class destroyer escort that the Navy was adding to the Atlantic fleet. After a brief shakedown cruise off Bermuda, the Wyffels and her crew of 198 were assigned to the Sixth Fleet in the North Atlantic. In all, the Wyffels made 11 crossings of the Atlantic during World War II.
My father rarely talked about his time in the Navy, and he didn't keep in touch with his shipmates. After his death in 2007, I found hundreds of photos he'd taken during his deployment. I've scanned the photos in and labeled them as he did, and I share them here in hopes that others may enjoy seeing a glimpse of day to day life at sea during World War II.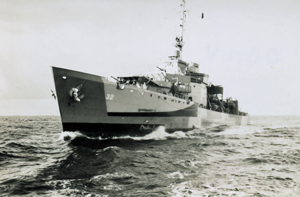 Click Here To View Photo Gallery
Texas Monthly

Texas Monthly article, December 2014.
That 70s Shop
In the latest edition of Texas Monthly, I discuss the long, slow decline of Radio Shack and take a look at the retailer's grim prospects for the future. Radio Shack is one of those iconic stores that played a big role in many childhoods, including my own. My brother was a Radio Shack regular, between building kit electronics and looking for components for various science fair projects.

If it wasn't the stores that you spent time in, then it's likely you had some experience with the company's early personal computers, the TRS-80 or the first laptop, the Model 100. Those glory days, however, are long gone.
Read article
12/12/2014
The End Of Oil Price Stability
Whether you're troubled or cheered by the recent plunge in oil prices below $60 a barrel, there's a message embedded in the decline: get used to it. I'm not talking about cheap oil, I'm talking about the 40 percent swing from June, when West Texas Intermediate crude, the U.S. benchmark, was selling for $115 a barrel.
The oil markets have displayed uncharacteristic stability since rebounded from the last precipitous decline amid the 2008 financial crisis. Those days are over, and oil markets are returning to the volatility that has been their hallmark for decades.
Click here to read blog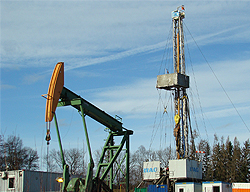 Recent Books
My latest book, The Man Who Thought Like a Ship, was released in April, 2012. This is a very personal story for me, but also one I think you'll find interesting. In some ways, it's a book I wrote a little more each time someone asked me the seemingly simple question: "What does your father do?"
View the video below the see the
reconstruction of the Kyrenia Ship
Following Up On Flipboard

Interested in knowing more about the latest developments in energy and nautical archaeology? I've compiled two magazines on Flipboard, Energy Insights and Nautical Discoveries. They collect news from around the web, as well as my own posts on these subjects. If you're already a Flipboard user, you can simply search on the magazines' names at the login page. If you have any news links to add to either magazine, or you have any ideas for how to improve them, please let me know.