My column in the latest issue of Texas Monthly discusses the battle between Houston Mayor Annise Parker and the Houston Firefighters' Relief and Retirement Fund. Parker has sued the pension fund twice, seeking to give the city more say over the contributions it's required to make. The pension, though, has little incentive to come to the bargaining table. In January Mayor Annise Parker brought suit against the fund, seeking changes to a thirties-era state law that has left the city powerless to control the amount it must contribute to the firefighters' retirement. The suit is the second in as many years, and Todd Clark, the fund's chairman, says he has no intention of bending to Parker's demands.

Click here to read full article

4/03/2014 Federal regulators have a new approach for improving safety in the Gulf of Mexico: beg the industry to cooperate. Maybe even say "pretty please."

The Bureau of Safety and Environmental Enforcement unveiled a plan this week in which it will set up a series of meetings with offshore operators and pitch them on the idea of providing the regulator with data on "near-miss" incidents.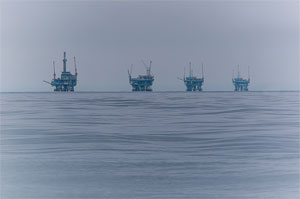 Click here for blog


My latest book, The Man Who Thought Like a Ship, was released in April, 2012. This is a very personal story for me, but also one I think you'll find interesting. In some ways, it's a book I wrote a little more each time someone asked me the seemingly simple question: "What does your father do?"
View the video below the see the reconstruction of the Kyrenia Ship
Have you signed up for my free newsletter?

Click here to sign up

April Newsletter
Upcoming Speaking Engagements



May 29, 1 p.m.


Book signing and discussion of America's energy independence
West University Great Decisions Discussion Group
West University Community Center
6104 Auden
Houston Tx.





Interested in knowing more about the latest developments in energy and nautical archaeology? I've compiled two magazines on Flipboard, Energy Insights and Nautical Discoveries. They collect news from around the web, as well as my own posts on these subjects. If you're already a Flipboard user, you can simply search on the magazines' names at the login page. If you have any news links to add to either magazine, or you have any ideas for how to improve them, please let me know.