Texas Monthly article, October 2014.
Patent Trolls of the Piney Woods
n my latest Texas Monthly column, I discuss how the tiny East Texas town of Marshall became a haven for patent trolls. One of the few things that Barack Obama and Antonin Scalia may agree on is that Marshall may be the worst thing that ever happened to intellectual property law. Not surprisingly, the locals don't see it that way.

"Corporate executives across the world are familiar with Marshall, a town of 24,000 people about twenty miles west of the Louisiana border that over the past couple of decades has become the unlikely patent litigation capital of America. More than 1,500 patent cases were filed in Marshall last year, compared with about 1,300 in the entire state of Delaware, the jurisdiction in which most U.S. companies are incorporated. For more than a decade Marshall juries have meted out billions of dollars in patent awards for and against some of the world's biggest high-tech companies. Apple, Samsung, Motorola, Dell, and Hewlett-Packard are just a few of the household names that have spent time in the Sam B. Hall Jr. federal courthouse."Read more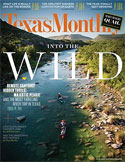 New Column

I'm now writing a monthly column for Energy Voice, a website devoted to the global energy industry. My first topic: an interview with former Yukos executive Bruce Misamore about the recent ruling by the European Court of Human Rights. The ECHR ordered Russia to pay $2.5 billion related to the seizure Yukos a decade ago, and Misamore has been involved in the case from the beginning. The judgment is the largest in the court's history. You can read more here to find out why Misamore doesn't think it's nearly enough to make Yukos shareholders whole. And keep watching for more exclusives on the energy business.
10/30/2014
Falling Crude Prices Reveal The Flaw Of 'Energy Independence'
The declining price of oil is exposing the flawed notion of energy independence. Global crude prices have fallen 25 percent since June, and the price of West Texas Intermediate crude, the U.S. benchmark, hovers around $80 a barrel. The price decline comes as U.S. oil output hit its highest in three decades.
At the current prices, some producers are beginning to worry that shale wells, which use the expensive hydraulic fracturing process, may become too expensive to drill, at least in some parts of the country. While we haven't seen a significant pull back yet, it's a reminder of that the U.S. is unlikely to ever produce all the oil it consumes.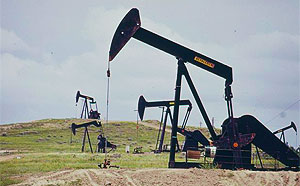 (Photo credit: Wikipedia)
Click here to read blog
Recent Books
My latest book, The Man Who Thought Like a Ship, was released in April, 2012. This is a very personal story for me, but also one I think you'll find interesting. In some ways, it's a book I wrote a little more each time someone asked me the seemingly simple question: "What does your father do?"
View the video below the see the reconstruction of the Kyrenia Ship
Following Up On Flipboard

Interested in knowing more about the latest developments in energy and nautical archaeology? I've compiled two magazines on Flipboard, Energy Insights and Nautical Discoveries. They collect news from around the web, as well as my own posts on these subjects. If you're already a Flipboard user, you can simply search on the magazines' names at the login page. If you have any news links to add to either magazine, or you have any ideas for how to improve them, please let me know.