Texas Monthly article, June 2014.
You know that fracking boom? Now it's putting Texas at the front of a new energy race: exporting natural gas to the rest of the world.

The scramble to build natural gas export facilities is a multibillion-dollar game of musical chairs, and Texas is shaping up to be center stage. If all the current applicants were to complete the projects they propose—there are around 25 of them—the combined export capacity would be almost 36 billion cubic feet of gas a day, which is much more than the market can bear. With the exception of a few of the biggest oil companies, most permit applicants will have to borrow the billions they need to develop facilities. Lenders require applicants to show proof of long-term contracts from buyers with the financial resources to back them up—major global companies like Toshiba or BP. Smith says that a more realistic level of exports would be about 15 billion cubic feet a day—less than half of what's been applied for. And we aren't likely to hit even that level before 2022, at the earliest.
Read more here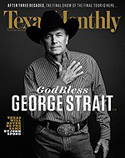 7/14/2014
Why GM's Ignition Defects Couldn't Have Happened To Anyone Else
It can happen to anybody. Those words jumped out at me from James Stewart's New York Times business column Saturday. Stewart was writing about how General Motors GM has successfully reinvented the Buick line, which has shined despite the black eye GM has received for recalling millions of cars for faulty ignition switches that led to accidents and fatalities.
Noting that Buick has succeeded in attracting younger buyers in recent years, Stewart asked an Arizona Buick dealer if the recalls have put a damper on sales. Her reply: " Our younger buyers don't seem overly concerned.They remember what Toyota went through and accept that it can happen to anyone. They seem to be more forgiving or maybe just more realistic. It's our older customers who have been calling in. They're concerned, and they want an explanation."

Click here to read blog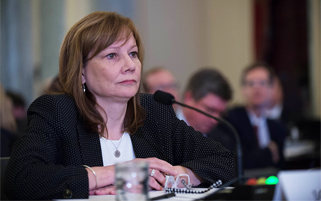 GM CEO Mary Barra (Photo credit: Senate Democrats)
My latest book, The Man Who Thought Like a Ship, was released in April, 2012. This is a very personal story for me, but also one I think you'll find interesting. In some ways, it's a book I wrote a little more each time someone asked me the seemingly simple question: "What does your father do?"
View the video below the see the reconstruction of the Kyrenia Ship
Have you signed up for my free newsletter?
Click here to sign up
April Newsletter
Upcoming Speaking Engagements


July 15, 2014
Speech to the After Hours Network
Little Napoli Restaurant
6445 Westheimer
Houston, Texas





Interested in knowing more about the latest developments in energy and nautical archaeology? I've compiled two magazines on Flipboard, Energy Insights and Nautical Discoveries. They collect news from around the web, as well as my own posts on these subjects. If you're already a Flipboard user, you can simply search on the magazines' names at the login page. If you have any news links to add to either magazine, or you have any ideas for how to improve them, please let me know.