With the Deepwater Horizon movie arriving in theaters, the disaster is getting renewed attention. In the latest issue of Texas Monthly, I write about the final criminal trial related to the accident, in which one of the BP company men tells his story for the first time.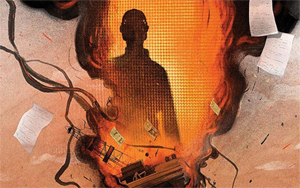 In November 2012 Bob Kaluza was in Houston meeting with the defense lawyers that his employer, the British oil giant BP, had hired on his behalf. Two and a half years earlier, Kaluza had been one of two BP supervisors on the Deepwater Horizon oil rig the night it exploded, and he was worried that the federal government would hold him responsible. Yet in the intervening months, no charges had been filed against him. It was beginning to look as if hiring a legal team had been an unnecessary precaution.
Then, one of his attorneys stepped out to speak with a colleague. A few minutes later he returned, with bad news: the federal government was indicting Kaluza on 22 felony manslaughter charges and 1 misdemeanor for his role in the worst offshore oil disaster in American history. "I just sat there stunned," Kaluza says. "I did nothing wrong. None of us thought they were actually going to go after the well site leaders."
The Deepwater Horizon blew up on April 20, 2010, killing eleven men. By the time it sank and settled onto the floor of the Gulf of Mexico, the search for who was responsible had already begun. Weeks after the explosion, President Obama told NBC's Matt Lauer he was trying to figure out "whose ass to kick."
Following Up On Flipboard

Interested in knowing more about the latest developments in energy and nautical archaeology? I've compiled two magazines on Flipboard, Energy Insights and Nautical Discoveries. They collect news from around the web, as well as my own posts on these subjects. If you're already a Flipboard user, you can simply search on the magazines' names at the login page. If you have any news links to add to either magazine, or you have any ideas for how to improve them, please let me know.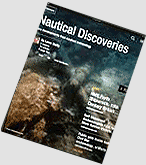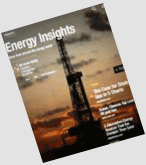 News
The movie Deepwater Horizon will be released to theaters September 30th. Learn more about the true story behind the movie in my book Drowning in Oil.
"A carefully and powerfully written story." Financial Times

"Steffy provides valuable insight and crucial corporate context in explaining how so much oil ended up in the Gulf of Mexico." BusinessWeek
Watch the video for Drowning in Oil